Berbician Royal Foods Inc is a service oriented international food product development company based in Etobicoke, Ontario, Canada. Established in 2008 the company has initially focused on developing and servicing North American and Middle Eastern International Markets for Halal certified fresh and frozen value added specialty meats and game products including Bison, Deer and Rabbit products. More recently the company has been expanding its range of product offerings and market reach and now incorporates vegetarian-vegan, prepared foods, ready-to-eat and packaged goods in its portfolio under the brands Exotic Fine Foods, Essequibo Vegetarian Foods & Tribal Foods.

Berbician Royal Foods works closely with its Canadian and international suppliers and their production partners in developing and facilitating export oriented food value chains to ensure that Berbician and its suppliers can meet the specific product requirements and exacting food safety and production standards of its customers and in-country regulatory agencies. HACCP and Halal certification are key components of the Berbician Royal Foods partnering requirements along with the ability to meet traditional and specialized market requirements.

In addition Berbician Royal Foods has leased out portions of its farm land holdings in Canada for cattle and livestock production and has established a network of licensed farmers in several of the remote regions of Canada to provide access to a range of specialty meats and game under controlled conditions.

The enterprising and entrepreneurial company has been able to establish its international market presence and supply chain network quickly and efficiently partly because of the energy, passion and service oriented commitment of the owner and partly because of the principal owner's prior development of a network of domestic and international employment and recruitment agency's. This recruitment network incorporated a focus on the food industry generating an extensive network of food industry participants and contacts providing a significant resource, competitive advantage and platform for development of Berbician Royal Foods Inc – A Product Development Company with a commitment to quality, consistency and customer satisfaction – from farm to shelf.

Halal Tracking & Tracking - as a premier product developer, we control the entire Halal supply chain process from slaughter to added ingredients to ensure products are not mix or contaminated with non-halal items. It is our duly responsibility to ensure we promise what we deliverer to our consumer locally and abroad. We value our reputation with the community very highly.
All products out of our Canadian facilities are subject to Canadian Food Inspection which a government inspector are present on products before signing off.

Most of our products are USDA certified to be accepted in US market and other world markets where USDA products are recognized. Some of our items also pass EU standards and are ready for EU markets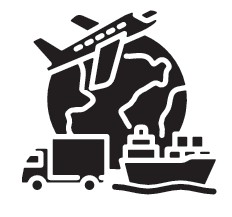 We produce products which are ready for export market since our business strategy is stickily base on reaching a wider consumers that is quality conscious.
Berbician Royal Foods 130 Westmore Drive, Suite 218 Etobicoke, M9V 5E2
+1 416-743-5531